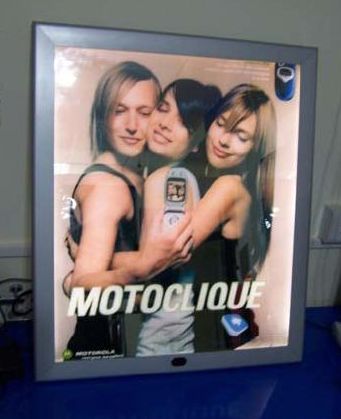 Magic Advertising Mirror is a new and innovative advertising concept and medium.  The flagship – Magic Display Mirror is a high quality, backlit light box with a mirrored front panel. Wall mounted or freestanding, the unit has a built-in motion sensor that can detect anyone approaching.
The Magic Advertising Display Mirror will then either display a backlit full color advertisement or turn the advertisement off and the consumer is faced with a high quality mirror to see themselves in.
As soon as the consumer moves away from the unit, the advertisement lights up again, creating a unique interactivity between the consumer and this unique advertising medium.
Contact Us